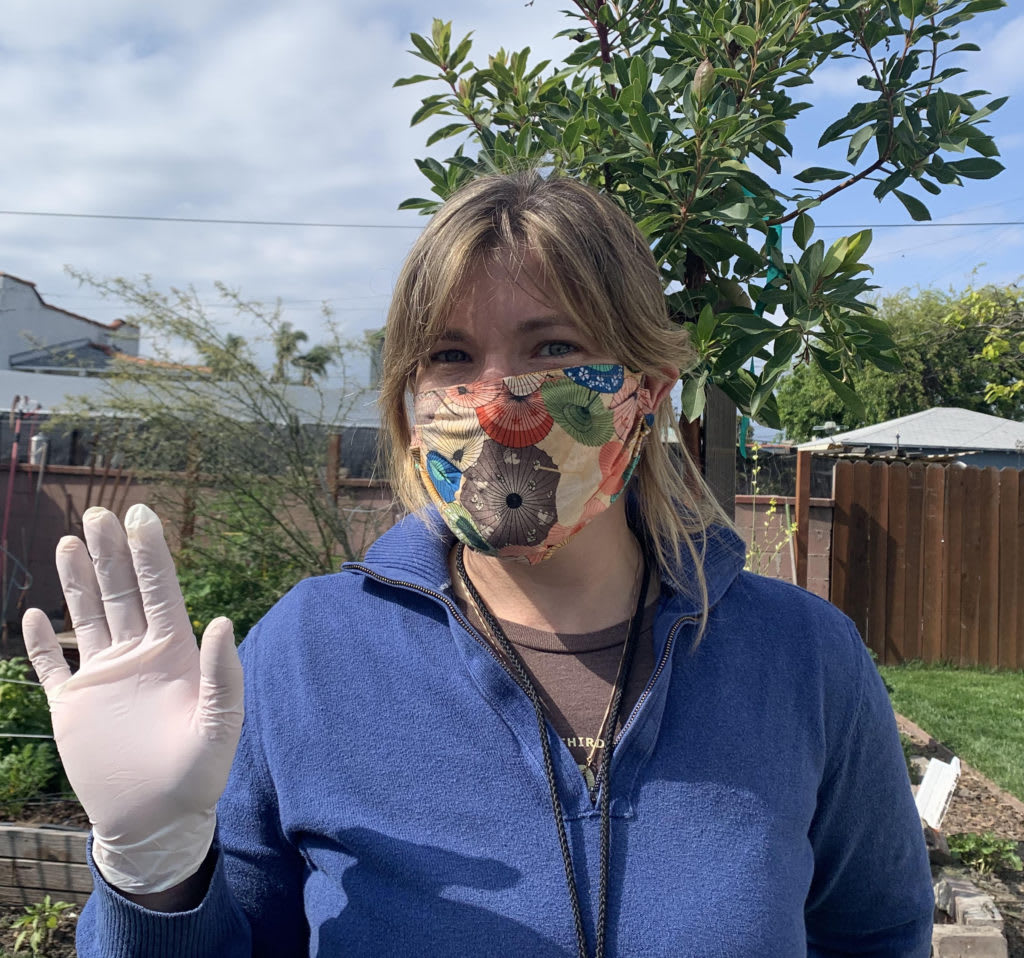 Meet Sarah Lange, Owner of
Bearclaw Kitchen
, known for its super wholesome and totally delicious granola that's a huge hit across the city's coffee shops and farmers markets. This pastry chef brings craftsmanship and creativity to creating nutrient-rich snacks right from her home in West Adams.
MCBL: What special are you offering during a shelter in place?
LANGE
: Two weeks ago, we introduced our
"Stuck at Home Survival Kit."
It includes our hand-picked essentials during this crazy time, most of them made by women-owned local businesses. And we're donating a portion of the proceeds to the
Restaurant Workers' Community Foundation
. There's a bag of Bearclaw granola, coffee beans from
Alana's
in Mar Vista,
Junie Bee's Butta
(body butter for your dry hands), a dehydrated sourdough starter from a chef friend at
Chicks With Knives
, a jar of special recipe pancake mix and a handmade cloth mask. I joke that you can buy it for a friend or bury it in your backyard as a time capsule.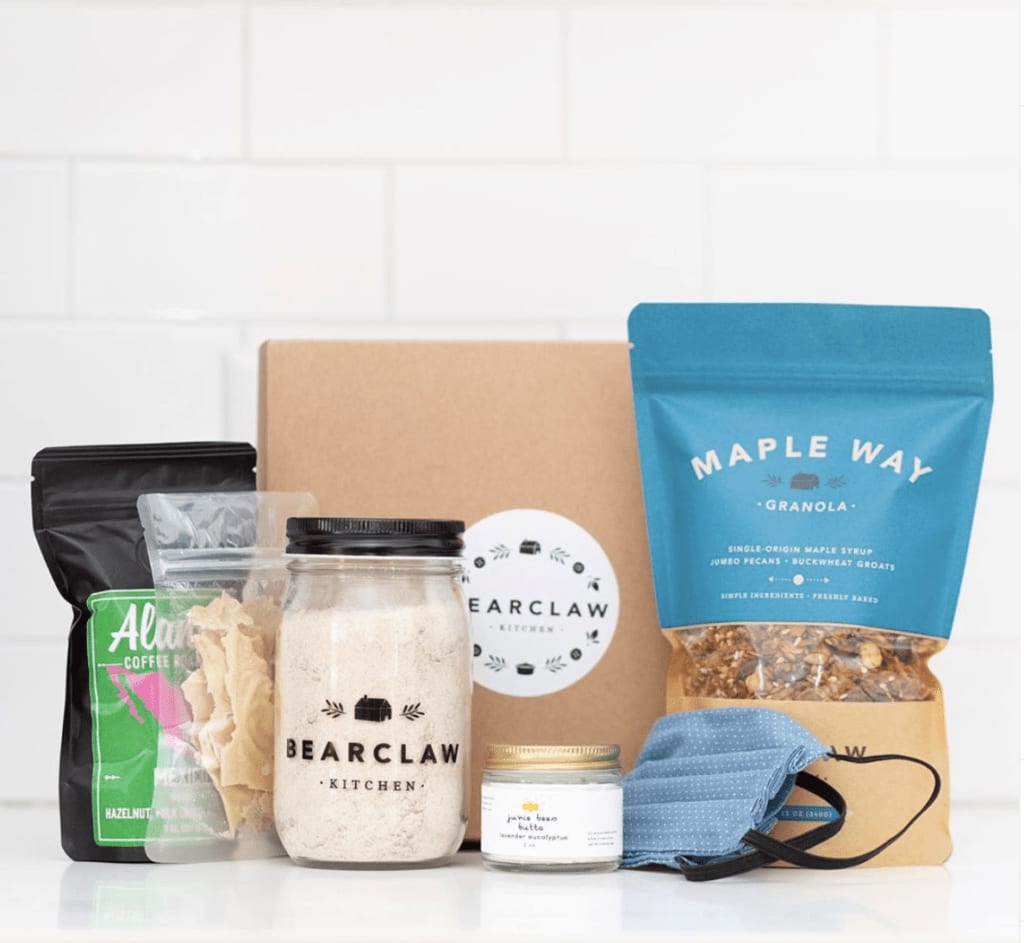 MCBL: How can customers order?
MCBL: How do customers get their hands on it?
LANGE: We will ship anywhere, or deliver it if you're in the neighborhood.
MCBL: Anything else we should know?
LANGE: There are only 20 left, so don't sleep on it!
MCBL: Are you from LA?
LANGE: Originally Pennsylvania, but I have lived here for over 15 years.
MCBL: Do you live in Leimert Park, West Adams, Mid City, or South LA?
LANGE: Yes, West Adams.
MCBL: What do you love about LA? Your neighborhood?
LANGE: I love that West Adams is centrally located and feels like a small town in this big city. I'm happy to raise my kids here.
MCBL: Are there restaurants, businesses, neighborhood favorites of yours that you would recommend to our readers?
LANGE:
I love that the
Wellington Square Farmers' Market
is nearby because the eggs there are the best! And we had a great dinner from Pasta Sisters the other night.
MCBL: What's the #1 thing helping you get through COVID-19?
LANGE: Honestly, it's my business. I mean, I'm learning to appreciate the extra family time and all, but figuring out how to navigate my way through this and keep my staff employed has been challenging and rewarding. We lost all of our wholesale business and farmers' markets, but we've pivoted pretty well to online sales. Customers will tell me the granola is the only thing keeping their household happy and it warms my heart. Or I'll send out a marketing email and customers I've never met will respond just to say hi. I love making these new connections at a time when we need to be apart. I've seen firsthand how people are truly comforted by food and I'm glad to be a part of it. For me, that food is chips and salsa.
Bearclaw Kitchen.