#StayAtHomeSpecials #LocalLove I haven't met Susan Park in person yet, but I'm imagining this woman's personality alone fills up a room. Park is #goals and a force to be reckoned with. I have no doubt that she accomplishes anything she puts her mind to and accomplishes it really well. Read all about Revolutionario, Susan Park, Chef Farid Zadi's amazing dishes, and their heartfelt initiatives in the community.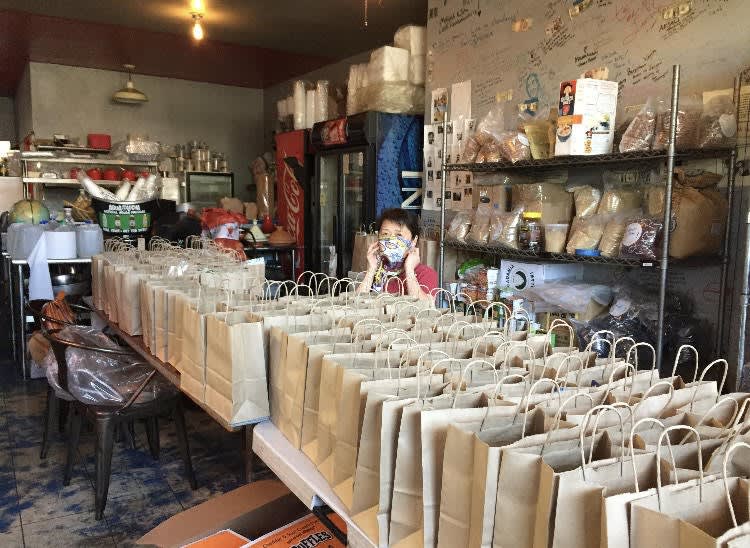 MCBL: Susan, what is your role at Revolutionario?
PARK: I'm the owner but I don't want to be the owner [laughing]. It's a lot of work you know, and because of television and food shows some people come in and just act like we're a sitcom family to just like kind of gawk and it adds to the burnout, you know, gawking. But then again I'm so proud of the food that we're putting out. It's really delicious.
MCBL: What are some of your more popular dishes?
PARK: The cilantro yogurt chicken sandwich or any kind of Asian fried chicken are the top ones. For me, I'll eat anything that Chef Zadi makes, no questions asked. I've actually been eating a lot of fried chicken lately. The comfort food need has been strong.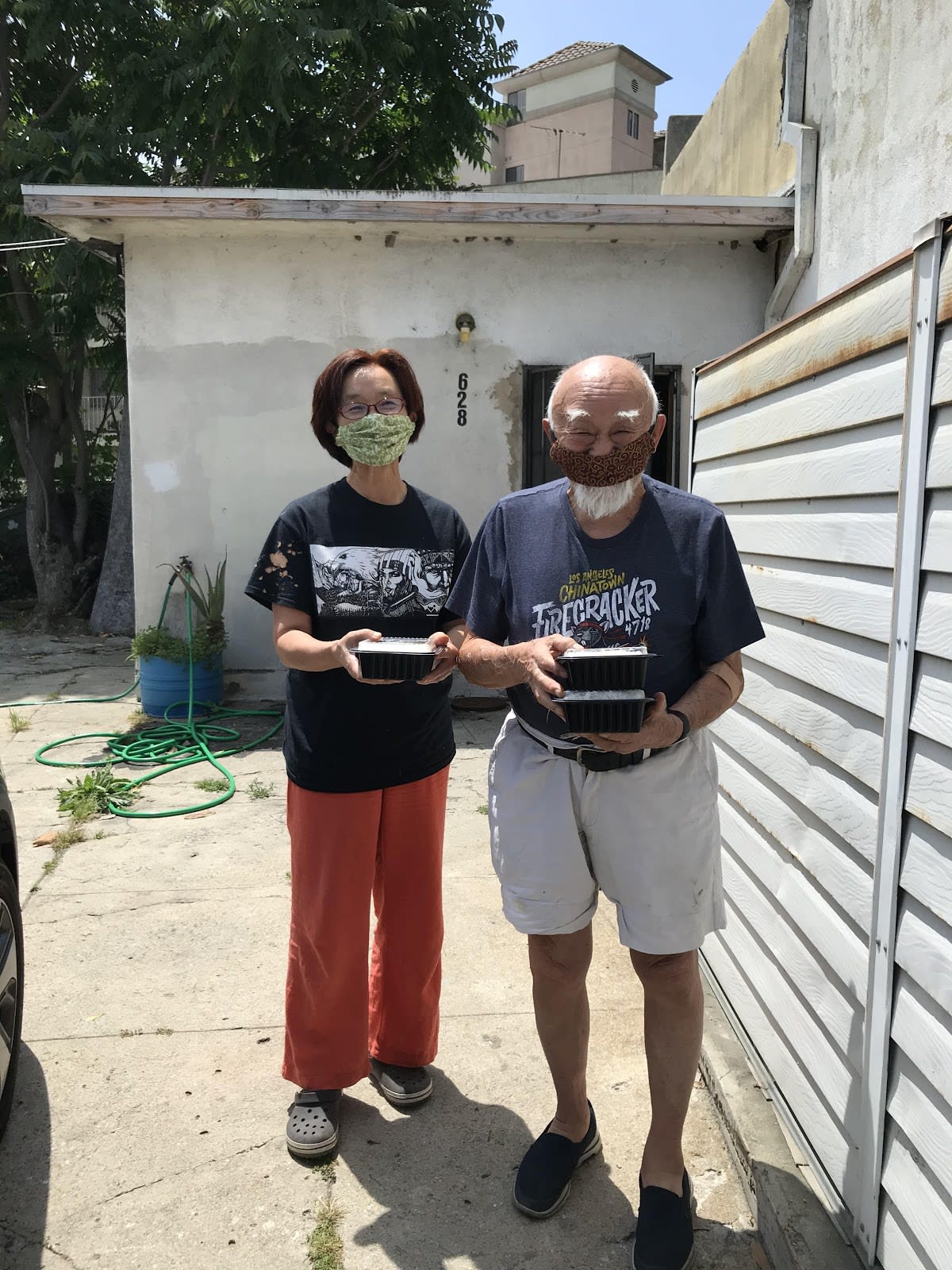 MCBL: When can people come by for some grub?
PARK
: We're keeping limited hours during stay-at-home. We're trying to make sure to keep that balance of business needs, personal needs, and family needs. So for now we're open Saturday and Sunday 12-3 pm. We're open for pickup orders, and it's best to call the day of for regular orders, although if there's a larger order, I recommend that people email the restaurant at
[email protected]
.
MCBL: Let's talk about you. Where are you originally from?
PARK: I'm born and raised here. I'm from South LA. I live here and my business is here.
MCBL: What other businesses in the area do you frequent or recommend?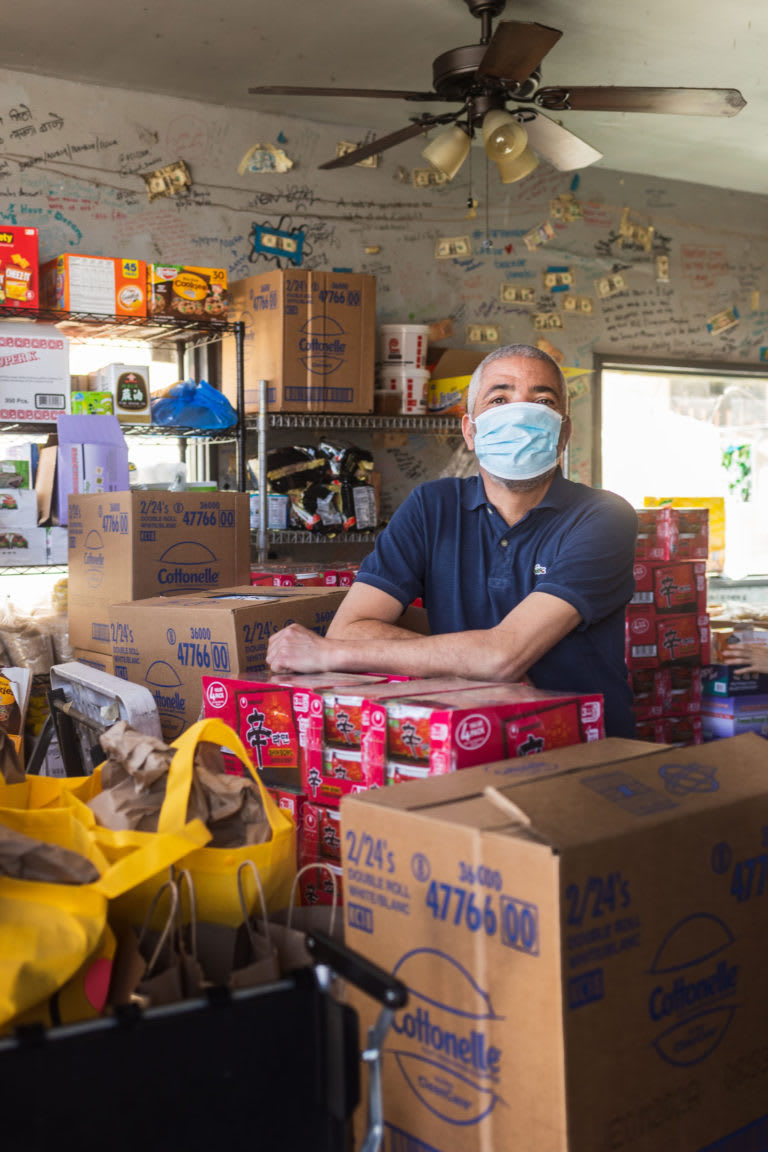 MCBL: What are you doing to stay sane during this time?
PARK: I'm continuing this initiative I started in January. It's a food bank that I started initially for Skid Row. I started it because of the news of Coronavirus. We live in a global village, and experts have been talking about pandemics for a long time, so I figured, where would you start if we're going to be living in a pandemic? You start with the poorest of the poor. The poor are the most vulnerable, the most exposed.
I started this goodwill brown bag initiative in early January and because I can't just sit still, I knew, oh there's gonna be a big problem and then I'm helpless, what do I do? I've lived through many different kinds of crises. I'm Korean American, I know that Black indigenous people of color, when there's a crisis in America, we feel it. And my parents are Korean War survivors too, so the making of brown bags is just easy for people to conceptualize. Making 300 brown bags or 500 is doable. If I get like 50 of my friends together we're making 1500 brown bags. Pretty soon everybody in Skid Row has brown bags. And then the first case of COVID-19, when it was still called novel coronavirus, was declared in America. At that point the brown bag initiative started slowing down and then it just came to a screeching halt.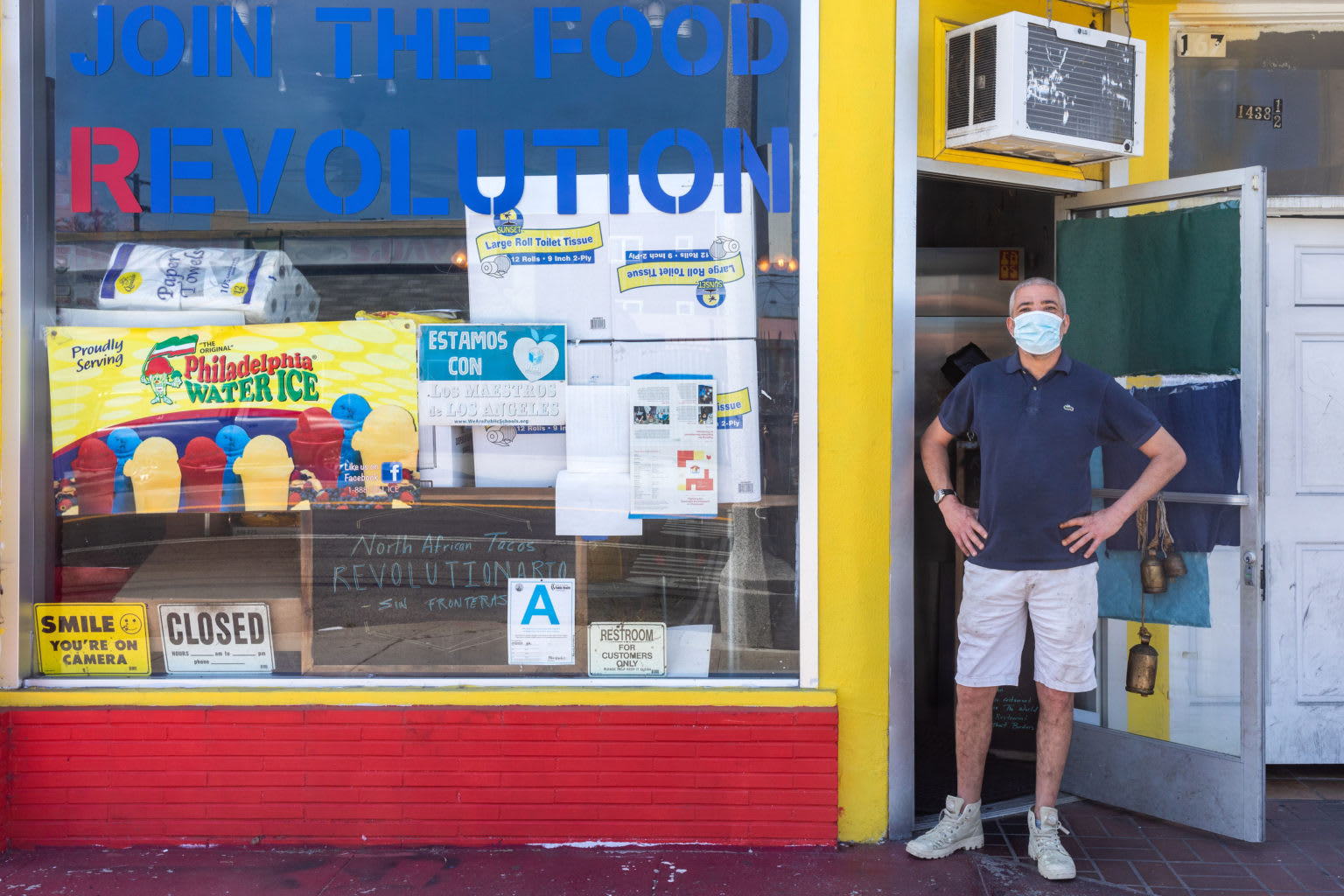 When that happened I remembered this news story I read about 25 homeless Korean seniors, and I started getting Korean-specific and mostly East Asian-specific ingredients. Every week there were new cases specifically hitting low-income or no income Asian seniors who are mostly heritage language speakers in need of food assistance. I knew they would be in need because they're underserved and they tend to have a preference for their own cultural foods that they're familiar with. So that's also been growing and growing and then one week I looked up and it was about 2000 people that I had provided supplemental food too. It has also helped that I have various different partnerships with Asian American grassroots nonprofits and organizations in LA County, I started in LA City first and then Orange County. So that's how I keep myself sane.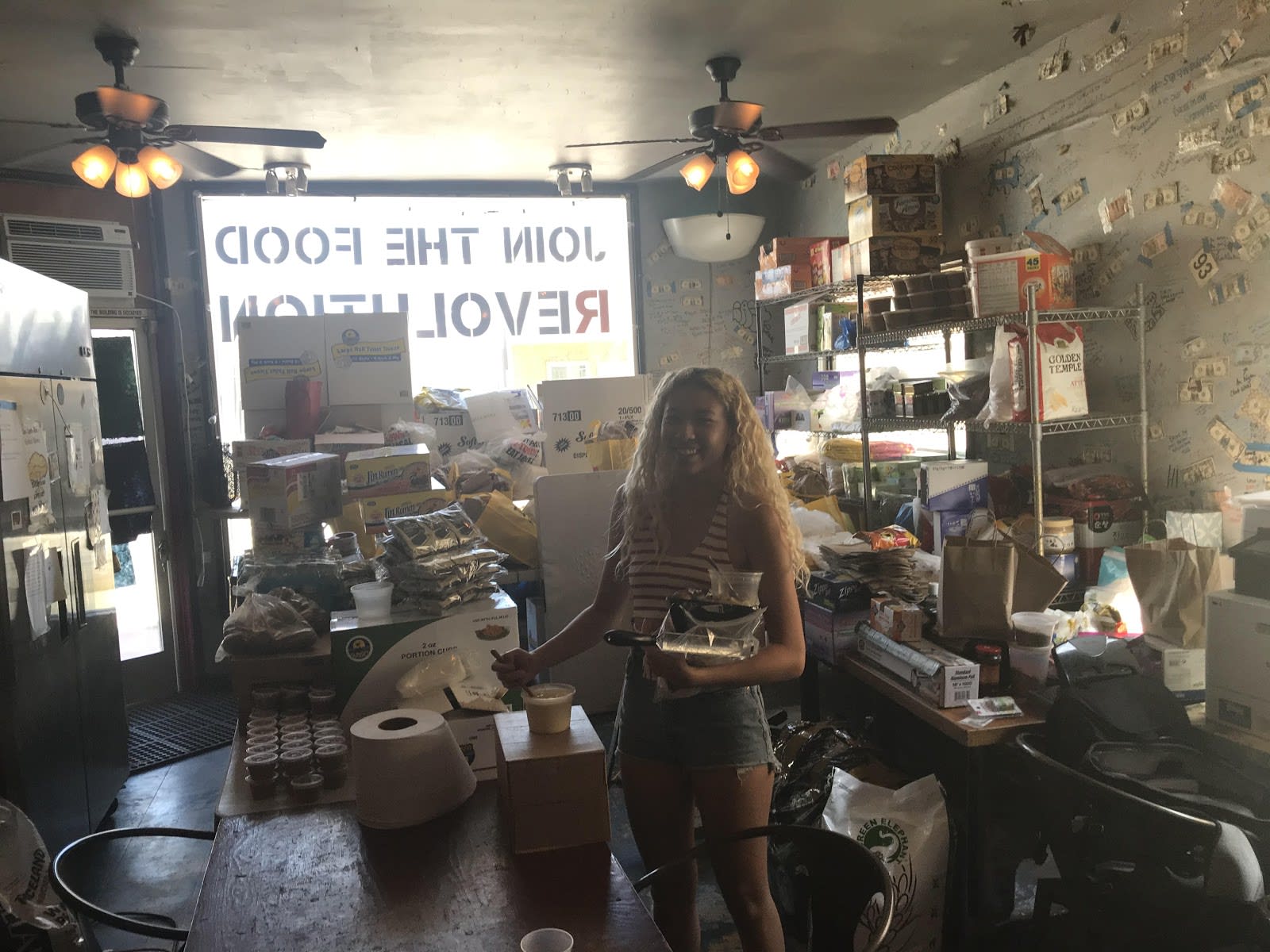 MCBL: How do you see life post-pandemic?
PARK: Well I've been speaking with policymakers and city officials and they're working with nonprofits like mine to spread calm, to help people from the bottom up. It's not that people aren't doing anything about it, it's actually that I've never seen anything like this before. It's upside down. We need to help from the bottom up, which is what I've always been saying. This pandemic is a public health hazard in the streets.
Eventually, America is going to start repairing itself, which is already needed to do correctly due to the decaying infrastructure. We're just going to go into repair mode so a lot of things are compressing. A lot of the fatty layers are being cut. I mean every kind of third party, fourth party, fifth party layer that got in is being compressed out. There's just no space for it anymore so the supply chain is compressing. I think things are going to be more efficient.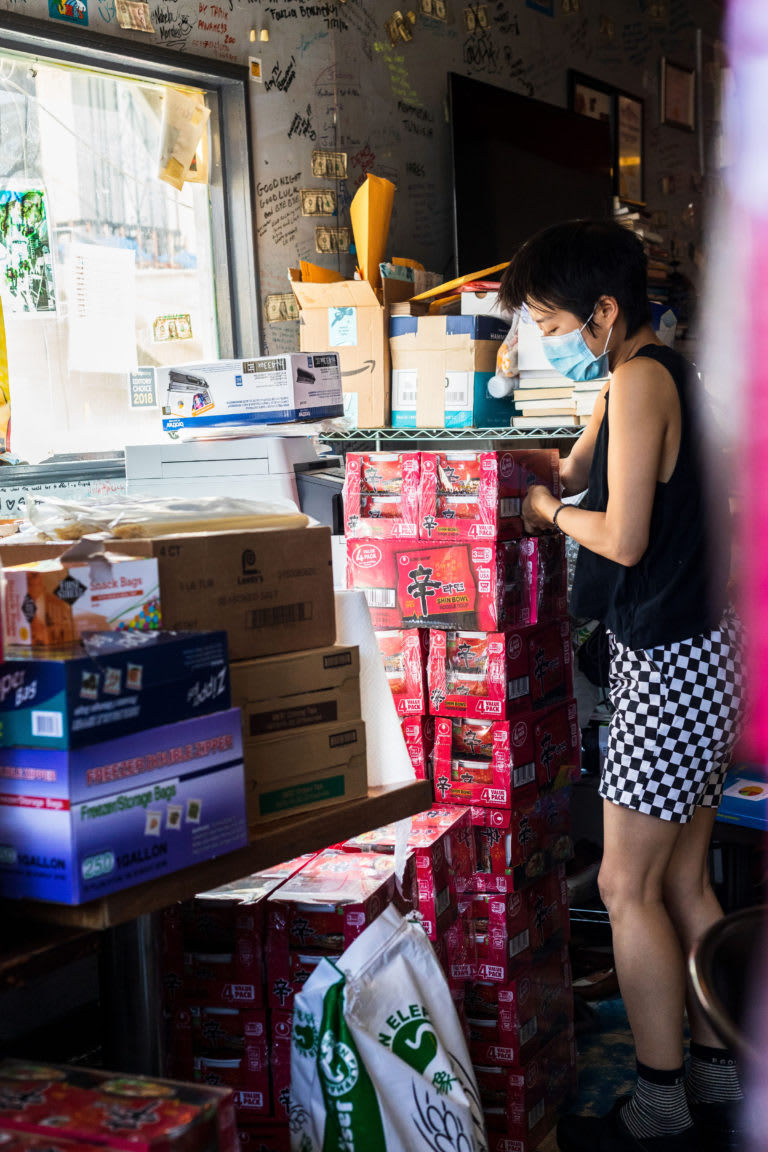 When it comes to this community specifically, from my perspective, things are not going to open up for a long time and it's going to be very staggered. I anticipate a few key businesses with limited hours.
We're all going to need the mental fortitude to survive this. I mean if people don't they're going to be in the fetal position in two months. I think a lot of times when people think the problems are too big they just become paralyzed. I see this with a lot of my intelligent, resilient friends where they are just in denial. They're affluent. They're comfortable. They think they're going to be fine no matter what. Although money can't buy you out of this.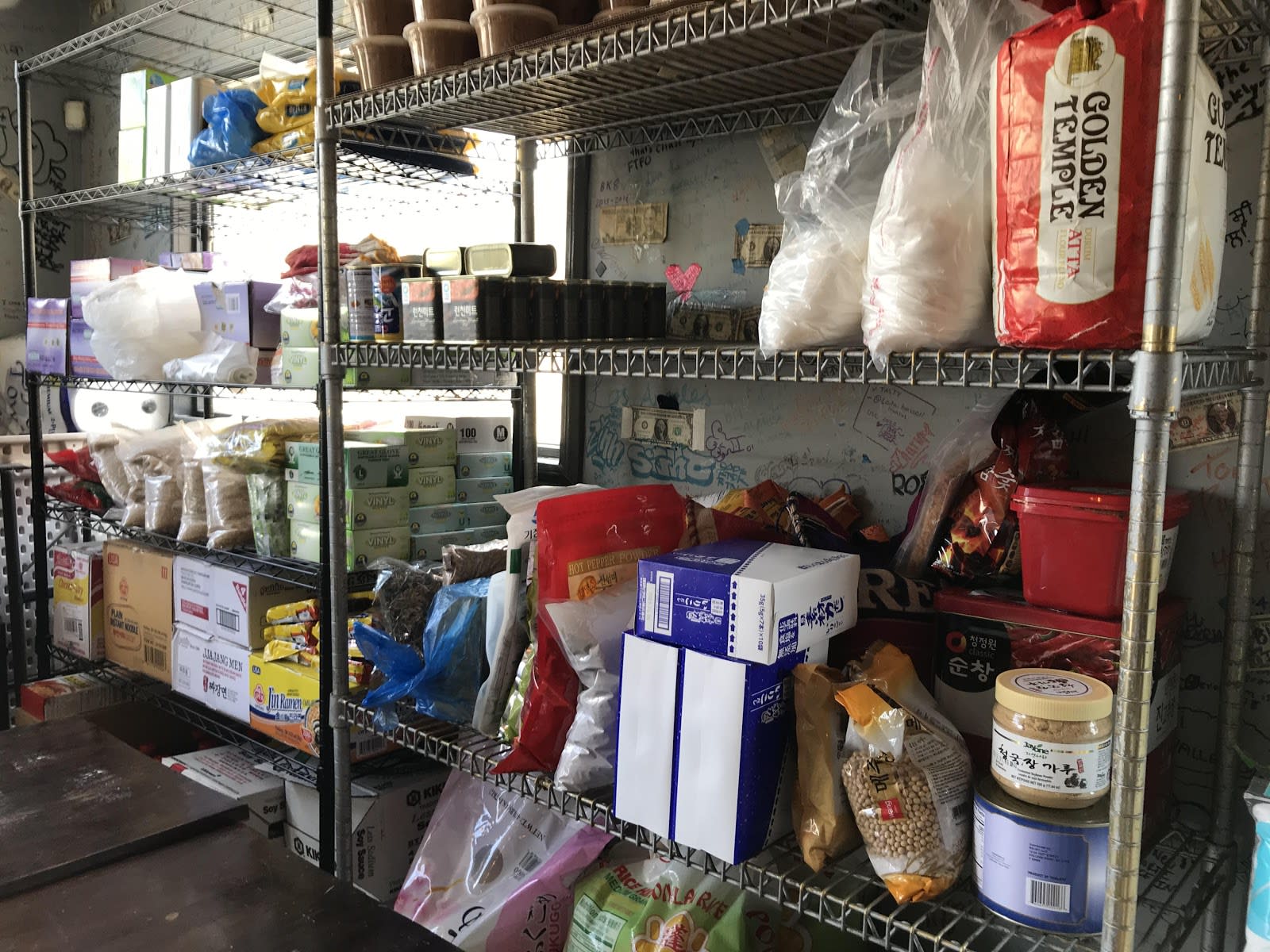 MCBL: What's the opportunity here?
PARK: Something easy people can do is check on their neighbor. It's nothing huge but go check on them. Make sure they're ok and see if they need anything.
I've been freezing water bottles and when I go out and if I need to fill up my car and I see a homeless person I will leave it and some snacks with them. I'm socially distancing but it goes a long way to help out a fellow person in our community. It's a small act of kindness.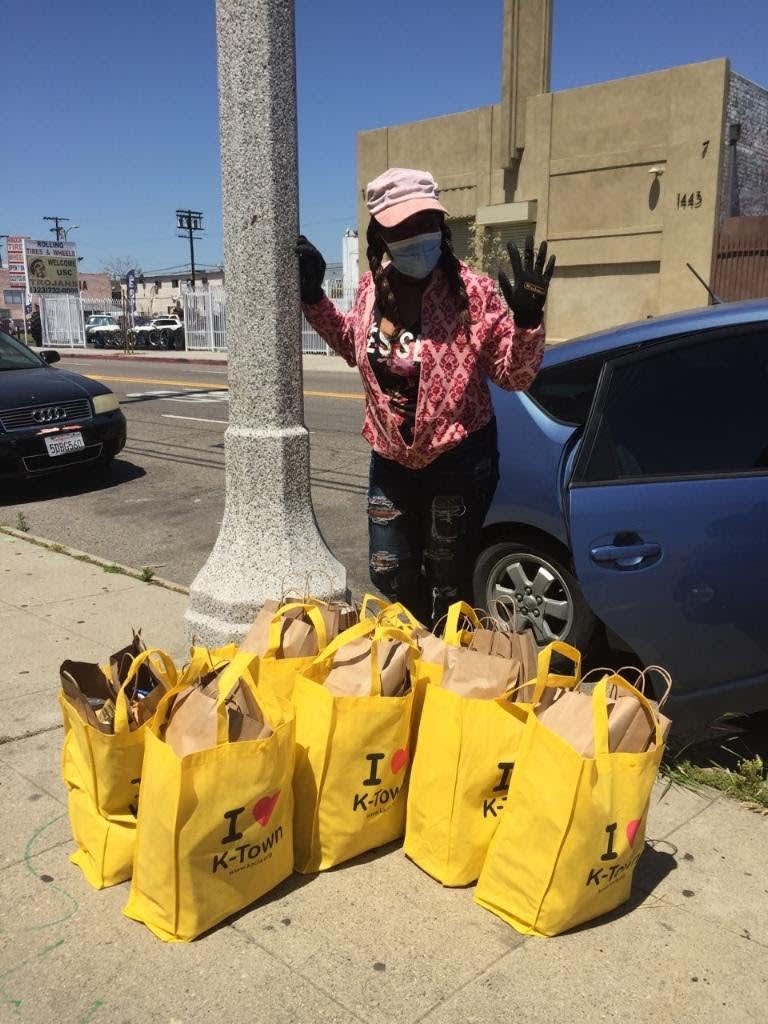 MCBL: When you go back to your Skid Row program will you be looking for volunteers?
PARK: Yes I definitely will. Although for now what I decided to do was because I expanded my food bank initiative to South Central LA a couple weeks ago with my grassroots partners and friends and I'm here so let's just distribute in South Central and there are homeless people like right from my restaurant that we've been giving food to them for years. Skid Row is definitely on my mind. It's never-ending because there are so many people on the street.
I also have a luxury vintage auction coming up. More on that later…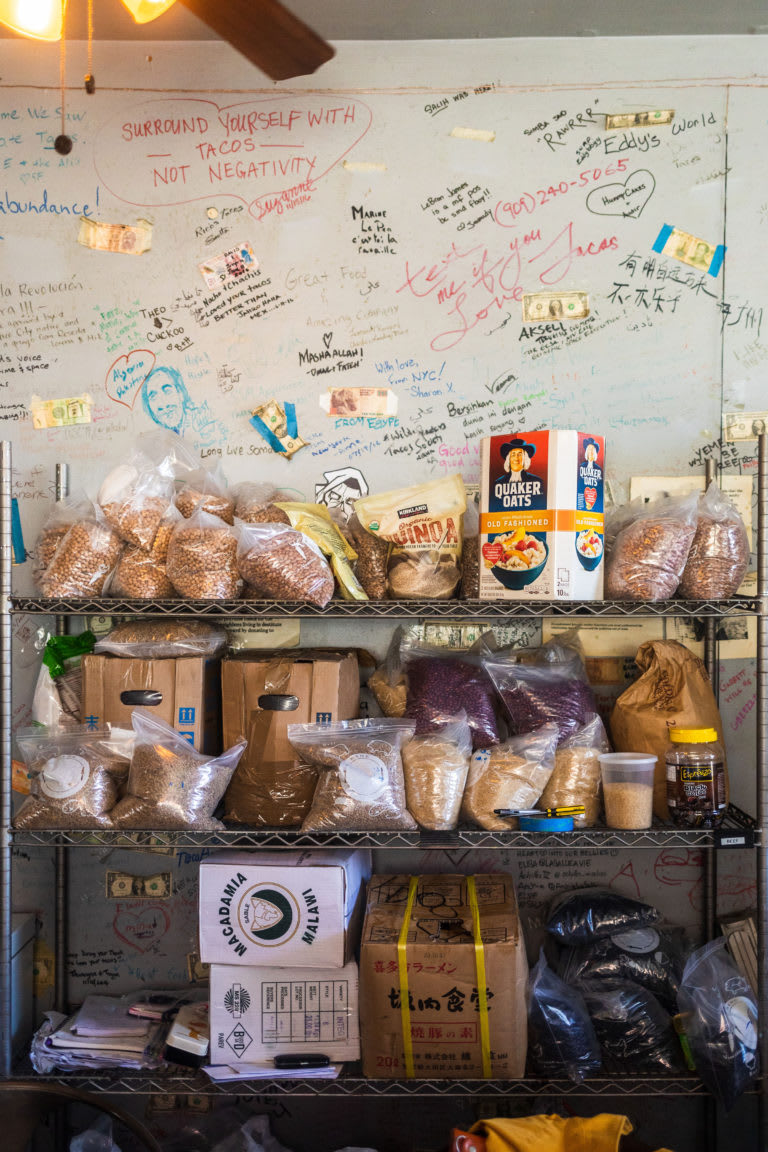 1436 W. Jefferson Blvd, LA, CA 90007