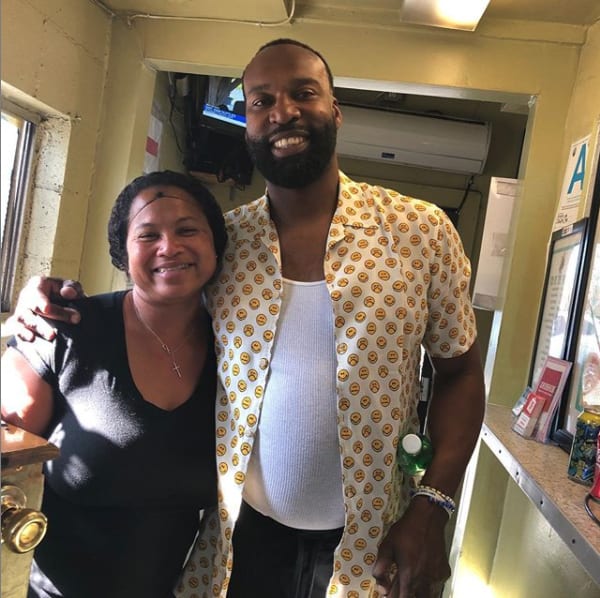 #StayAtHomeSpecials #LocalLove
Georgette is the woman behind the curtain, the owner, operator, and as she jokingly put it, janitor of
Mel's Fish Shack
. If you're wondering how Mel's has been such a stronghold in the community, it's likely Georgette, in part due to the mentorship of her father who started the business.
Georgette is that leader in the community that brings together business acumen, a heart of gold, faith, and some real talk we can all probably use.
MCBL: How long has Mel's Fish Shack been in the community?
Georgette: My father started the business in June of 1982. He was a serial entrepreneur and had a few other businesses including a liquor store, a locksmith shop, and an ornamental iron security business where he made security bars, doors, and he also had a prototype for a barbecue. He also taught welding in high school so that's how he got into the ornamental iron security business.
My father felt that there was a lot of need for economic development in the Crenshaw district and he did it. He wanted people in the community to have their own and to be able to provide for their families. We've lived right behind the Crenshaw community since the 1980s so it was all the more important for our own community.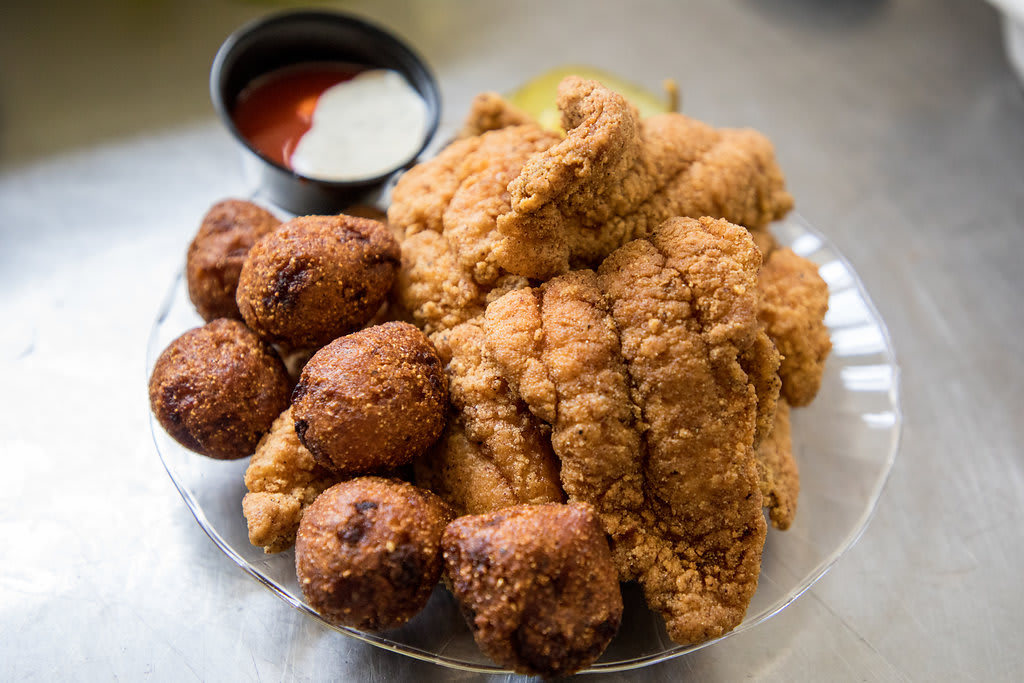 MCBL: Are you doing any specials during the Stay-at-Home order at Mel's?
Georgette: Oh, yes, we are! We're doing double points through our 5-star loyalty program. For example, when someone earns 100 points they can get 50% off of dinner, and every 150 points you earn a FREE dinner! So there are more opportunities to earn, receive discounts or get a free dinner.
MCBL: That's an amazing promotion, can people get delivery?
Georgette
: We offer delivery through a number of food delivery apps including
GrubHub
,
Postmates
,
DoorDash
,
Uber Eats
,
ChowNow
- pretty much all of the apps. We also have a pick-up, although we are encouraging people to order ahead so they won't have to wait long.
We're in the process of creating two windows–one for online delivery pickup, and another for take-out so that we can separate the line and then the wait time.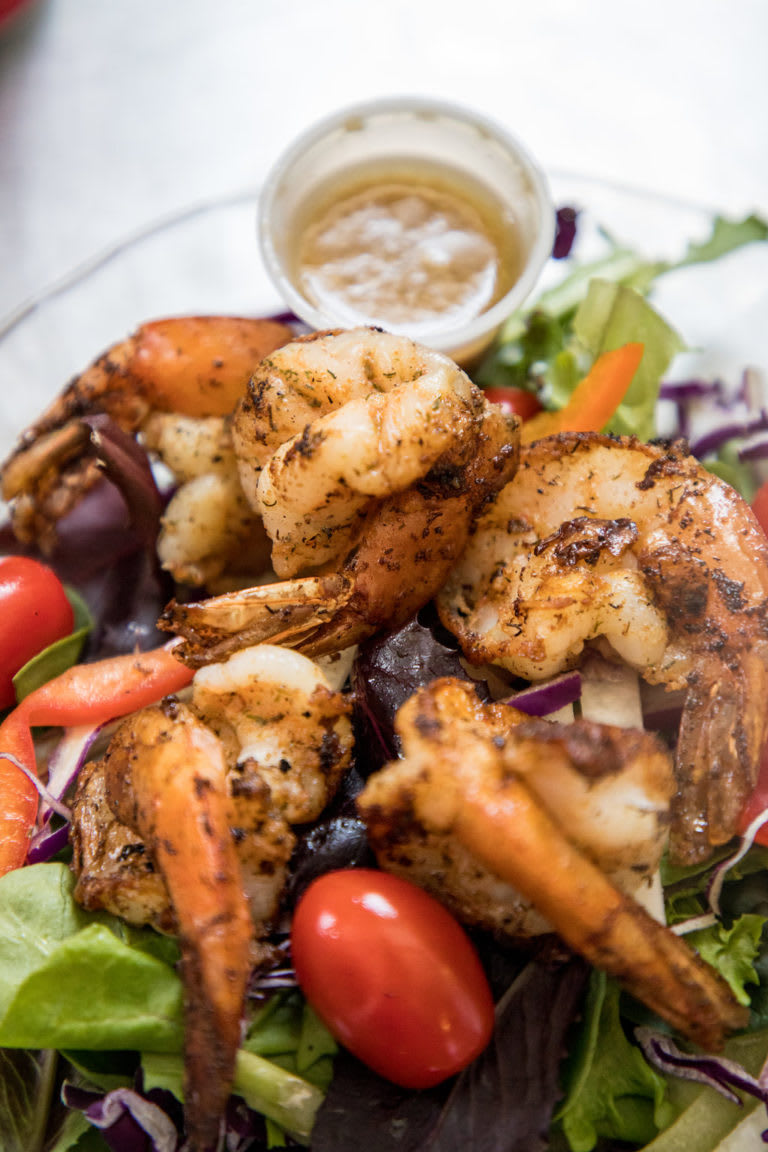 MCBL: Along the lines of community businesses, what are some of your favorites?
Georgette: One location that is no longer around that I miss is Gracie's Pastries, it was so good. We used to go to Gracie's on Jefferson and Crenshaw. They had, what I think was called a Tea Cake cupcake that I loved back in the day. It was so good. I think there is a new French Bakery there, and they make sweets and confections although I don't remember their name.
MCBL: How are you keeping your spirits up?
Georgette: Actually something very few people know about is the senior feeding efforts we're doing through Councilman Marqueece Harris-Dawson at the Slauson office, and we're going to be working with Councilman Herb Wesson as well.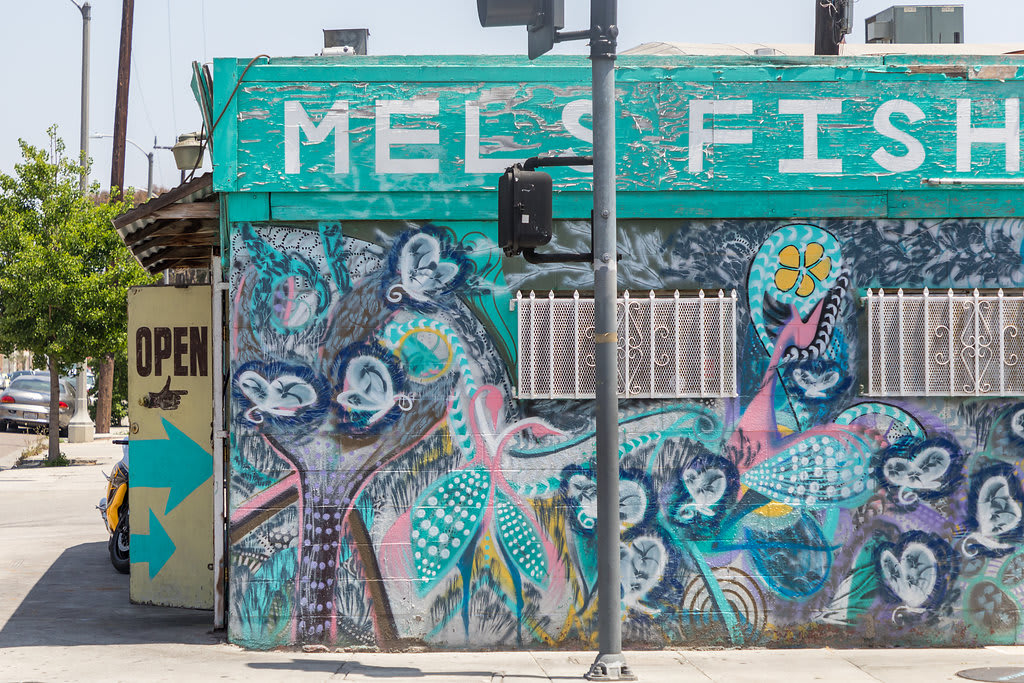 MCBL: Are you accepting volunteers to help with those efforts?
Georgette
: We haven't really put that out there but if anyone is interested in volunteering they can contact me at
[email protected]
.
MCBL: Is there anything else that you wanted to share?
Georgette: Just that, this is where our faith comes into play. We have to believe that things are going to get better and then work toward that goal. We can make this happen, and we can be safe. We have to come together, take care of one another because we're in this together. No one is immune but we can fight it together as a whole.
You know people that are out there protesting for their freedom, the right to go to the hair salons and nail salon or go to the beach. I mean, I love nature but what would this world be without each other, without one another. It wouldn't be much of anything, we would just have things and inanimate objects.
I don't understand the rush to reopen everything without making sure that we have the proper measures in place. And for our doctors and healthcare workers, I hate seeing what was happening. It's a tragedy that's happening with our healthcare system. I'm outraged about that. It just shows how broken, everything is.
4524 W. Jefferson Blvd. LA, CA 90016
Open Sunday and Monday 11 am-8 pm / Tuesday through Thursday 11 am-9 pm / Friday and Saturday 11 am-10 pm