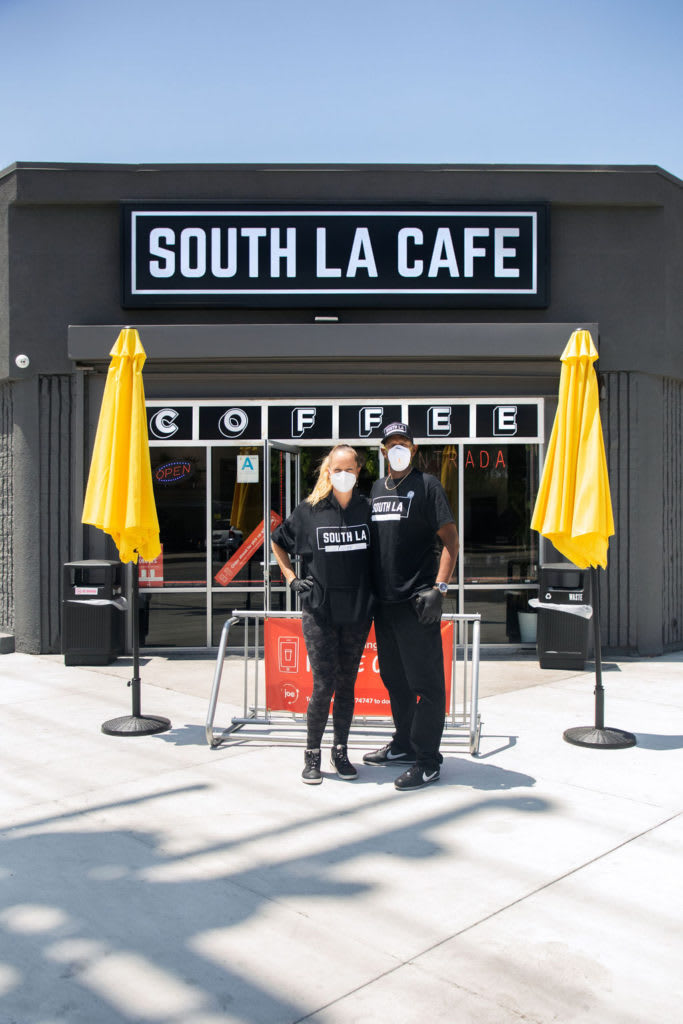 #StayAtHomeSpecials #LocalLove
Celia and Joe Ward-Wallace opened the doors of
South LA Café
in November 2019 with the mission of building community through coffee, culture and connection. Seven months later, they have become an integral part of the South LA community, bringing a Black-owned, family-owned, community-owned gathering space to an under-served area.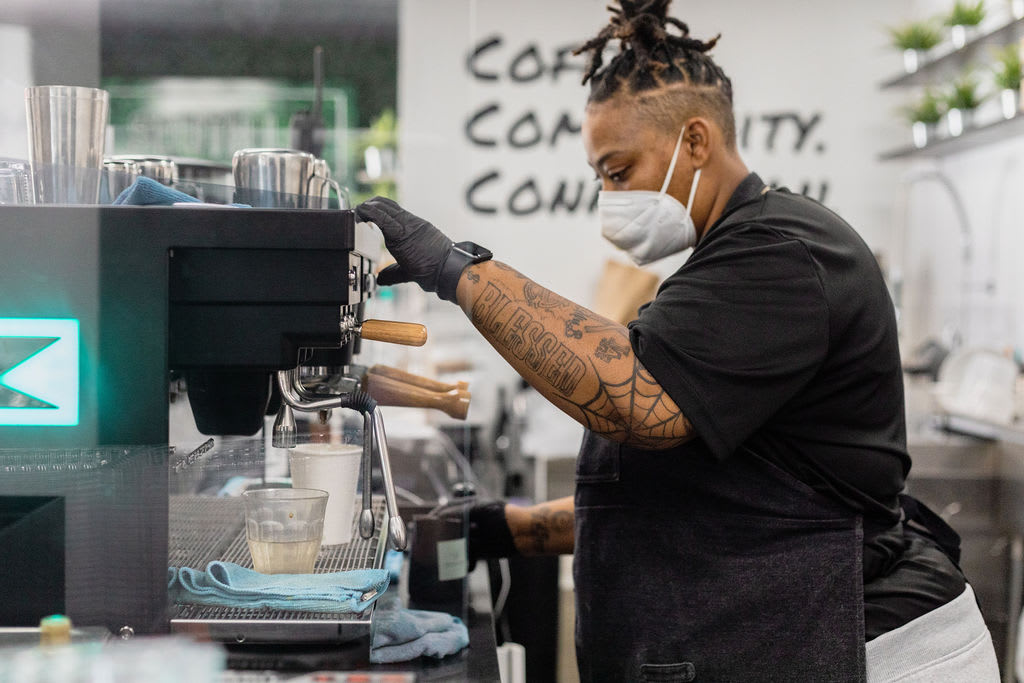 "We started the South LA Cafe because, after decades of living in a food desert, we wanted fresh, affordable and healthy food options for ourselves and our neighbors. Instead of waiting for it to arrive, we decided to take a leap of faith and provide it ourselves," said Celia Ward-Wallace.
These days, you'll find Celia and Joe speaking to the
Los Angeles Times
about the vulnerability of local South LA businesses during COVID-19, or talking to
On Air with Ryan Seacrest
about how their location on Western Avenue, just north of Martin Luther King Jr. Boulevard has so much meaning, as it was central to the 1992 Los Angeles uprising following the acquittal of four LAPD officers responsible for the arrest and beating of Rodney King.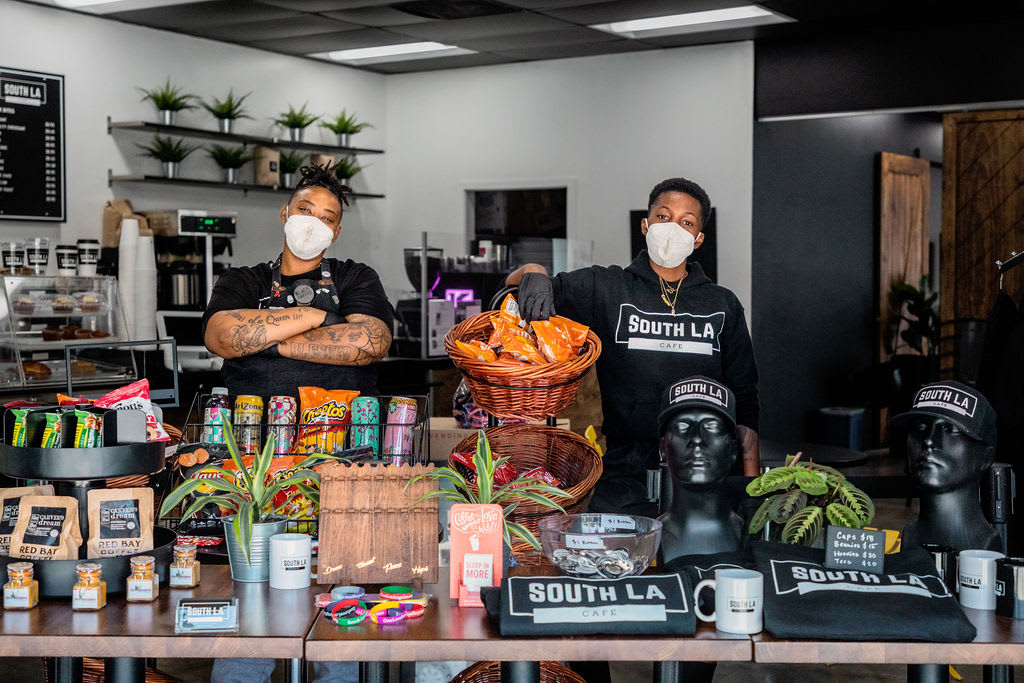 Located at 1700 Browning Boulevard, South LA Café and its owners are very much behind the Black Lives Matters protestors, and also see South LA Café as a safe place for their Black and Brown neighbors to come talk, cry, be angry and share their feelings without any threat. They built this space for the community, and, today, they are needed more than ever. We spoke to Celia about South LA Café and the nearby South LA Market, how they're operating these days, and how we can support their amazing mission and their day-to-day business.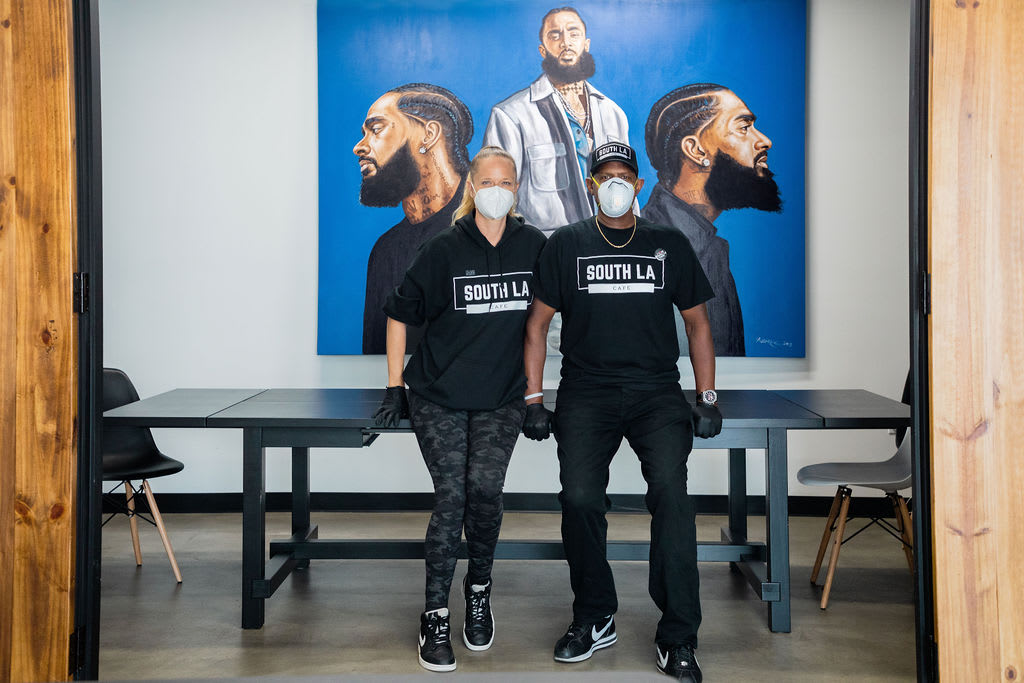 Mid City Big Life: Are you from LA?
Celia Ward-Wallace: Yes, Joe is born and raised in South Central. I grew up in Mid City and South Central. We moved just 10 blocks from South LA Café almost 20 years ago, right before we were married.
Mid City Big Life: What do you love about LA? Your neighborhood?
Ward-Wallace: We love our people. We exist for the people. Everything we do is for us, by us.
Mid City Big Life: What special, service or promotion are you offering during shelter in place?
Ward-Wallace:
Right now, we are pushing takeout orders. We can take orders at the door or order in advance with the
joe.coffee
app. It can be downloaded by texting the word "coffee" to 474747. We also offer the $35 South LA Grocery Box, which can be purchased directly from us, or sponsored for neighbors in need. The boxes are a safe alternative for our community members to receive fresh, healthy and affordable food. Orders can be placed at:
south-la-cafe.square.site
. Last month, we were able to feed over 1,000 households, and over 60% of those were sponsored boxes.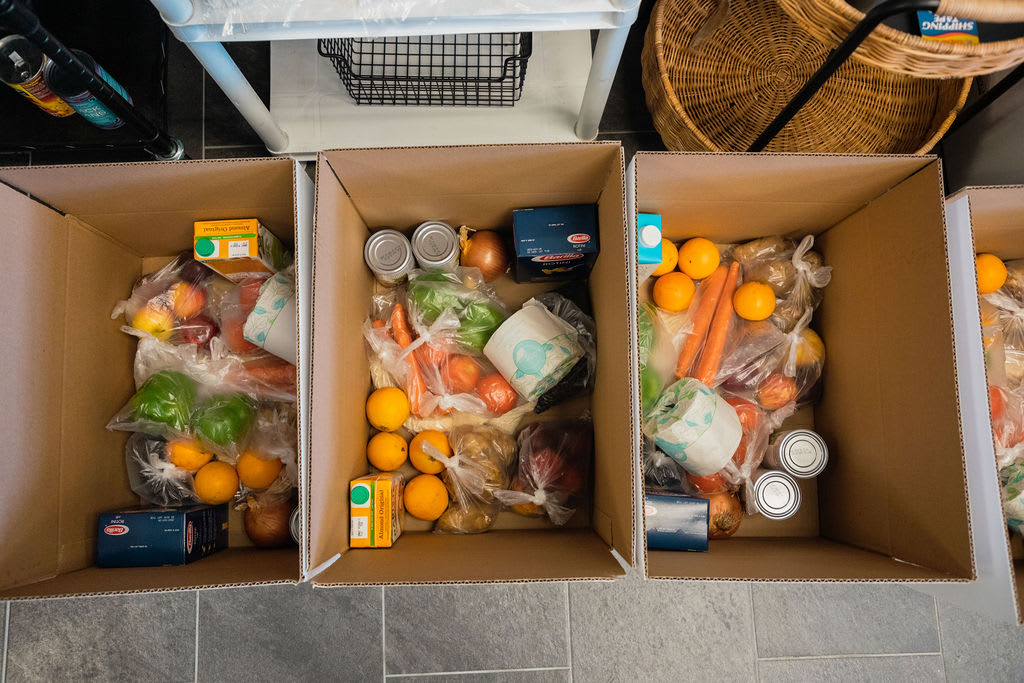 Mid City Big Life: When can customers pick up?
Ward-Wallace: We are open Monday through Saturday, 8am – 1pm.
Mid City Big Life: What else we should know?
Ward-Wallace:
People can support us in so many ways. They can find a way that works for them at:
thesouthlacafe
Also customers can become a "free member" at our website:
southlacafe.com
.
Mid City Big Life: Are there restaurants, businesses, neighborhood favorites of yours that you would recommend to our readers?
Mid City Big Life: What's the #1 thing helping you get through COVID-19?
Ward-Wallace: The #1 thing helping us get through this moment is the deep knowing that we were made for this. This is our purpose and we are rising to the occasion.