Lonnie Edwards

A few months ago, my friend and neighbor tipped me off to Ribtown BBQ, which is based in the parking lot of Jefferson Park's Westside Loan Office/Pawn Shop. After driving by today, I finally turned around and stopped in for a bite, lured by the smell of the smoker.
The owner and pitmaster, Lonnie Edwards, immediately welcomed me and invited me to come take a look at the custom-made smoker, while Ted, the man who actually built it looked on.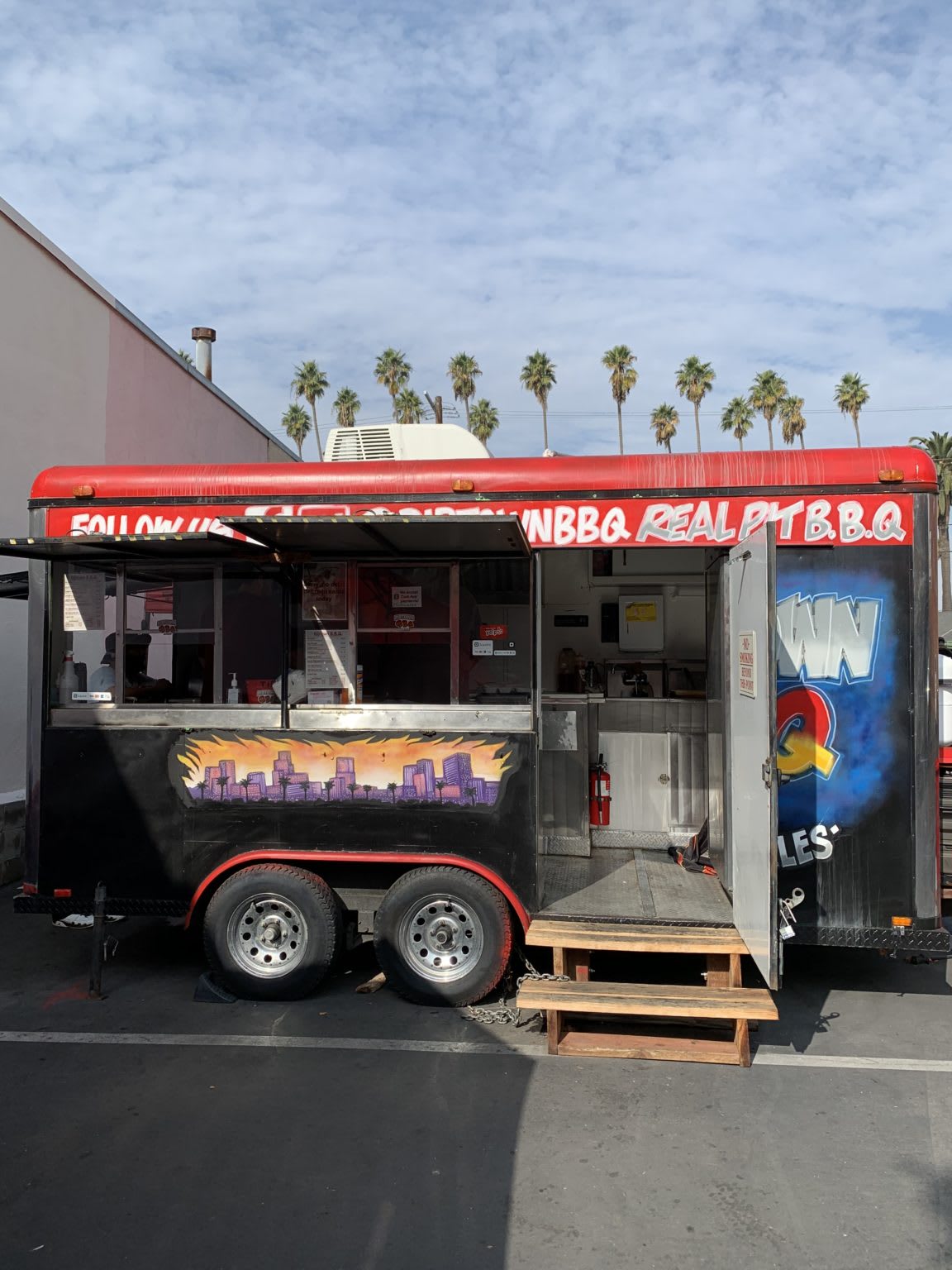 Edwards is proud to serve up good, homemade BBQ three days a week in the neighborhood he calls home. Since March, he has slowly but surely built a loyal following. You can find Edwards setting up shop around 5am on Thursday mornings to start prepping the ribs, rib tips, chicken, pulled pork and hot links cooked fresh for the lunchtime crowd, who start mingling around 11:30am. The sides including potato salad, baked beans, Mac and Cheese and collard greens are all from his own recipes, and his wife, Regina Edwards, cooks the desserts for the weekends–mostly favorites like cobbler, banana pudding and pecan pies.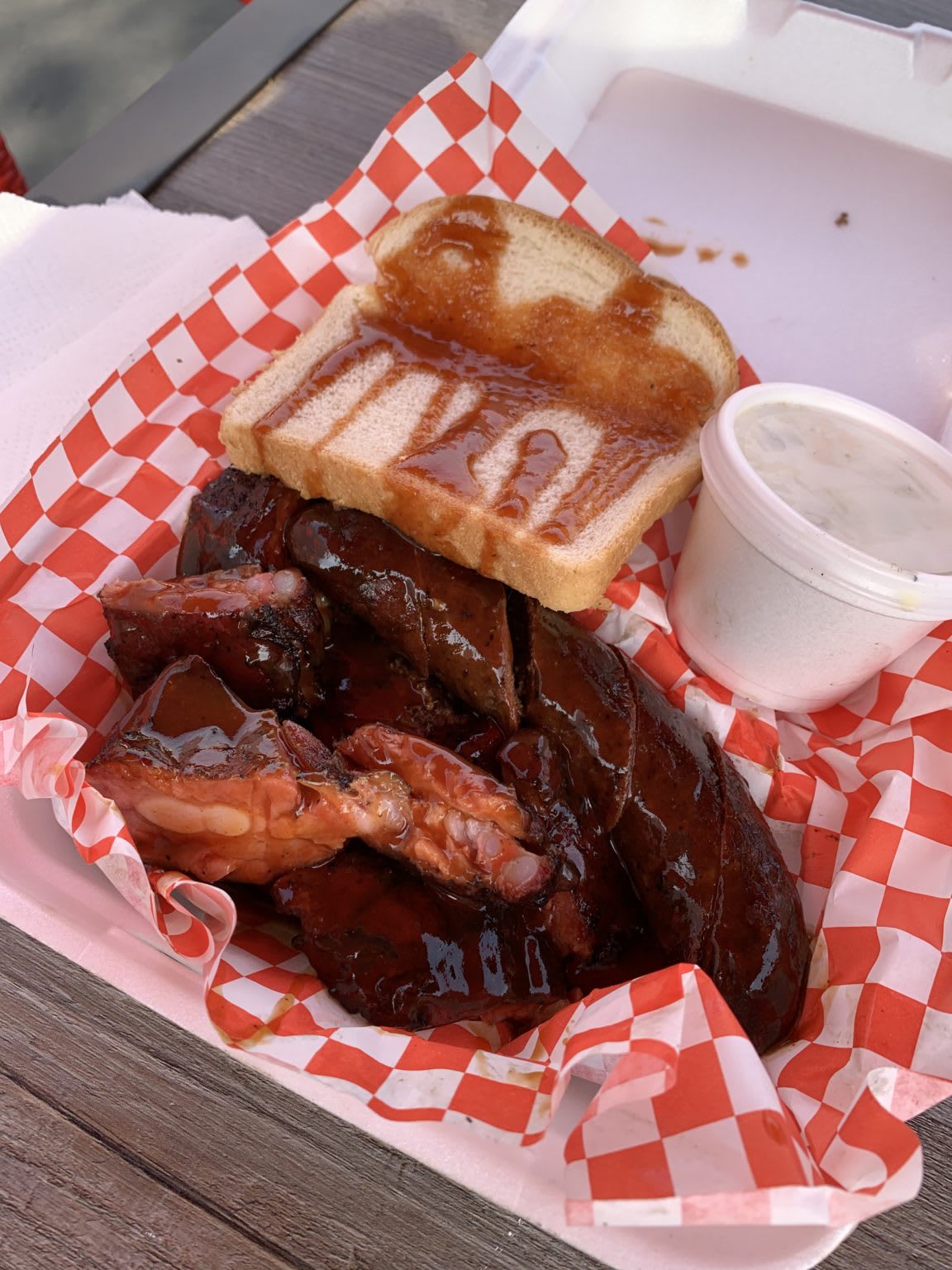 "This is real BBQ," said Edwards, joking with his co-horts Tubby and Jake. "It's real, all natural. It's all about the food. It's not about me, not about him, not about how we look. It's about the food."

On a typical day, Ribtown usually runs out of BBQ by 3 or 4pm.
"Thursday used to be our prep day for Friday and Saturday, but now Thursday is a big day too. We're selling so much food, and it's just a blessing."
Edwards has been practicing the craft of BBQ for over 20 years, but it took his boss firing him from security at the Pawn Shop to finally get him going. He now operates out of her parking lot.
"She said go run your business. It was a beautiful thing. We put our heart into this. The pop word now is craft BBQ, but I don't use that. To me, it's just BBQ and it's my craft. I truly love what I do," smiled Edwards.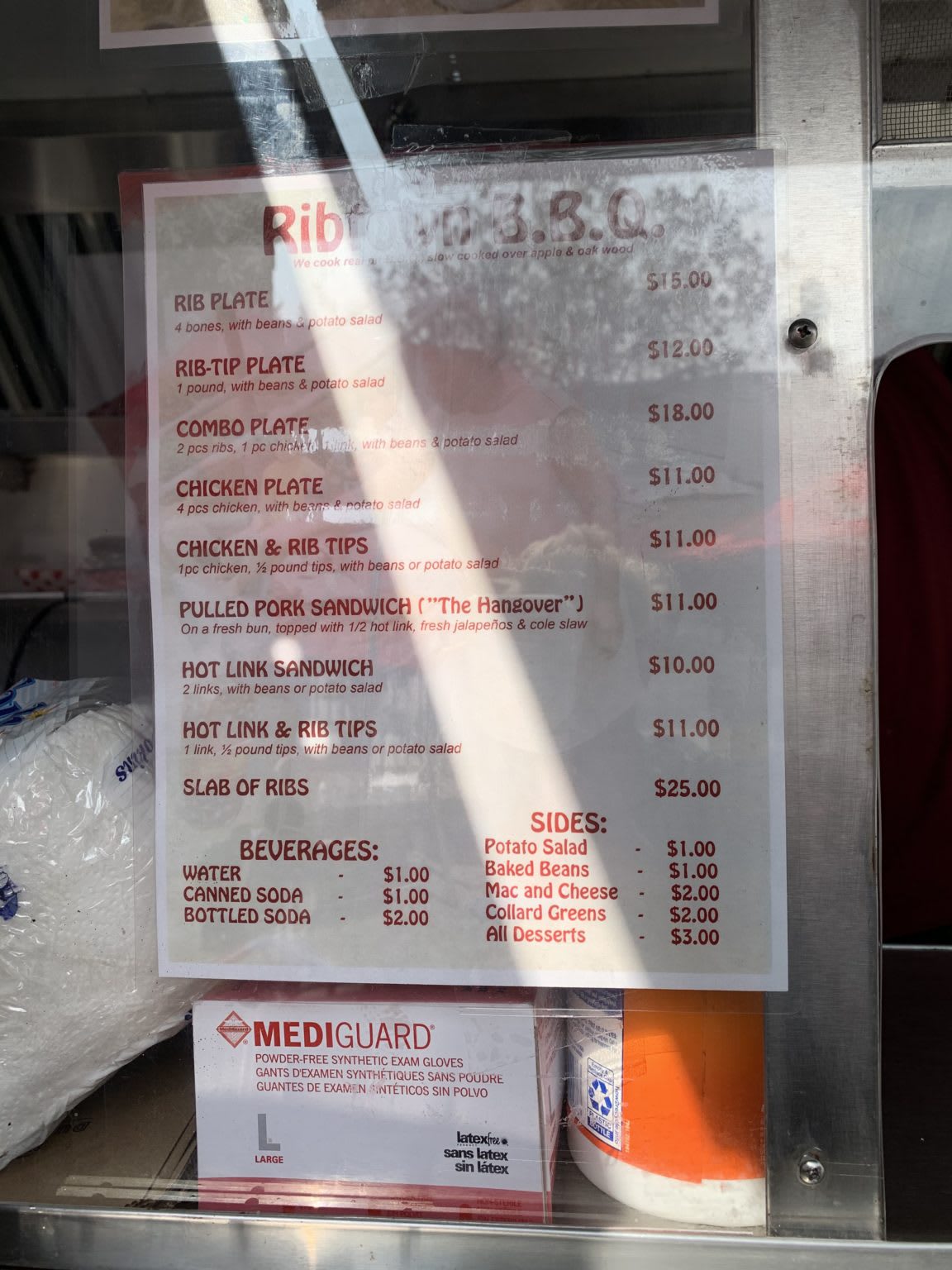 Edwards, his smoker and truck are happily serving quality product to the community and bringing more good food options to Jefferson Boulevard. All of the meat is cooked over real Applewood and Oak. Everything has a homemade rub, and the sauce is completely homemade. Rib tips are the #1 seller. I left with an order after my chat with Edwards, and I have to say they're really good. Yesterday, they cooked more than half a pig. Pulled pork sandwiches were the big hit. Ribtown BBQ is quickly becoming a weekend staple, and we're on board.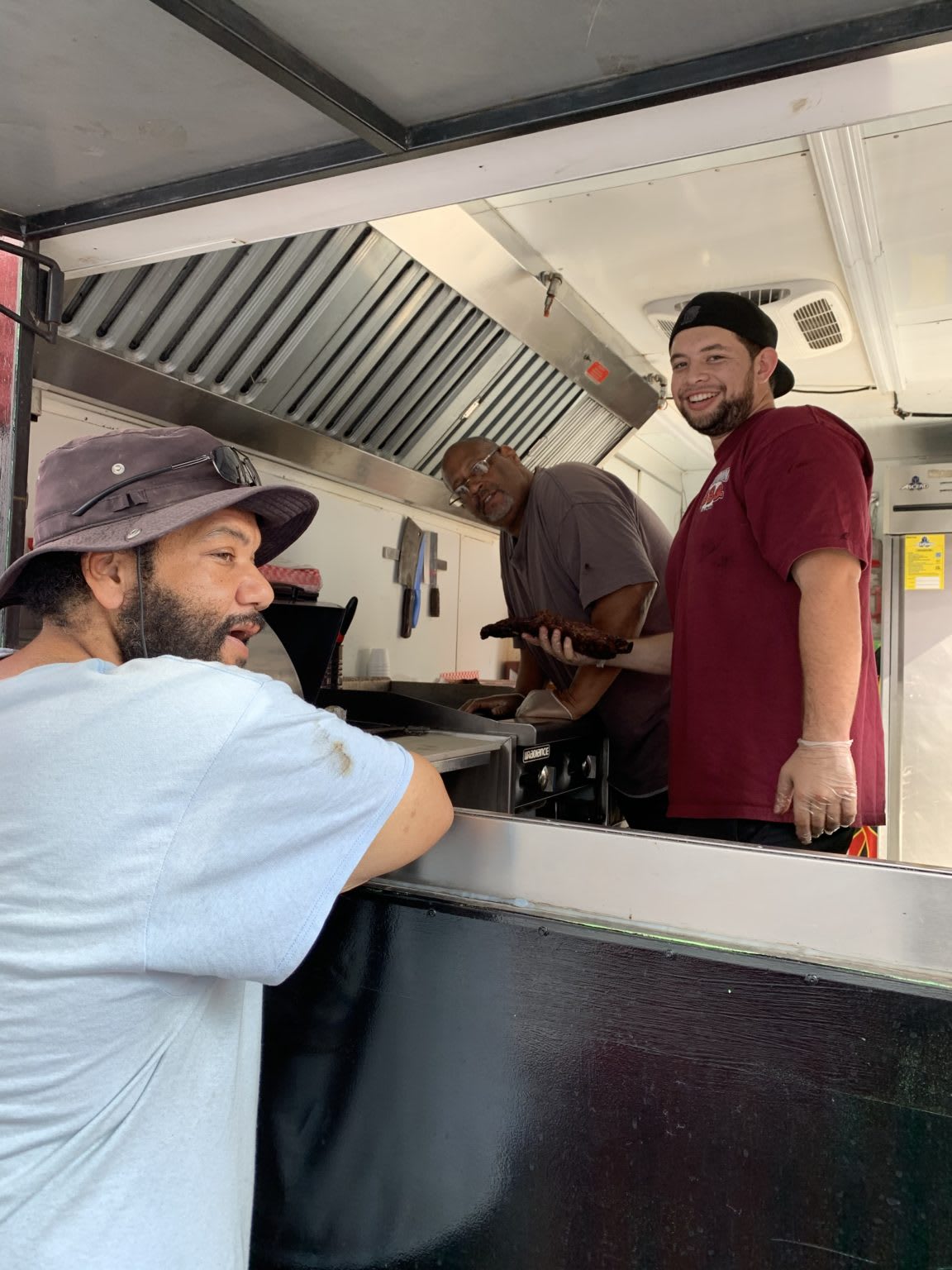 More From Lonnie Edwards
Are you From LA? I was born and raised here, but everyone thinks I'm from the South because of the way I cook. I know everyone running up and down theses street. I grew up here, then moved to 35th and Cimarron. I coached football at Hamilton High. I moved back to Jefferson Park six years ago.
Is there a restaurant, business, neighborhood favorite of yours that you would recommend to our readers?
I shop in the community as much as I can and call on local vendors, using only quality ingredients and top of the line meat. I use Pete's Louisiana Louisiana Hot Links on Jefferson Boulevard. I also love
Harold & Belle's
, but we definitely need more restaurants here.
Ribtown BBQ
Parking lot of 2125 W. Jefferson Blvd. LA, CA 90018
Open Thursday, Friday and Saturday 12pm until they sell out (get there early!).