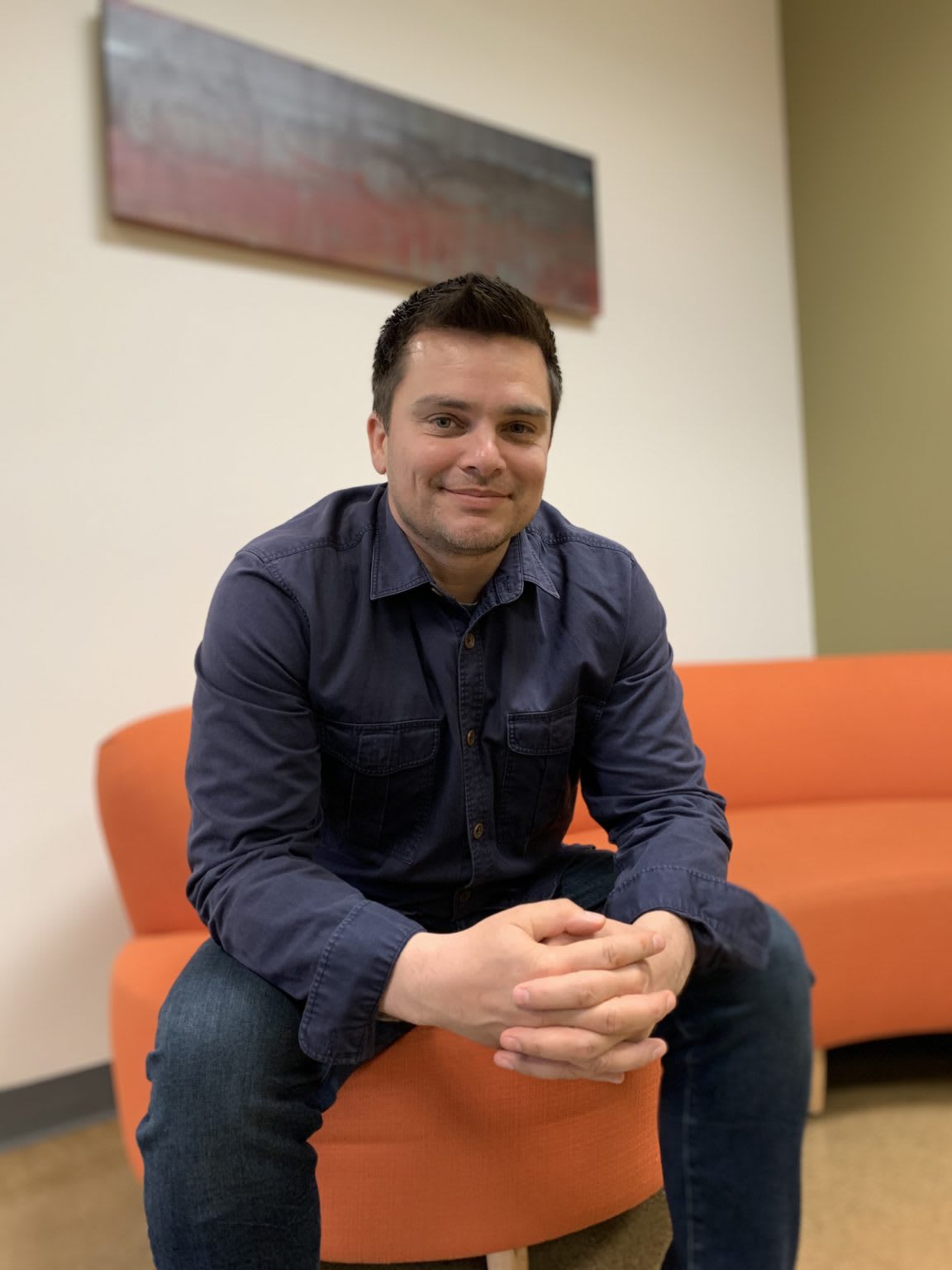 This Sunday, December 1, the West Adams Farmers Market will make its debut at the corner of Western and Adams, bringing a new community gathering spot to the neighborhood.
The market aims to offer a place for families to come together and to also find and support local businesses that help make the area a great place to live. We spoke to Dino Buiatti, the realtor and "idea guy" behind the farmers market about what to expect and how it all came together.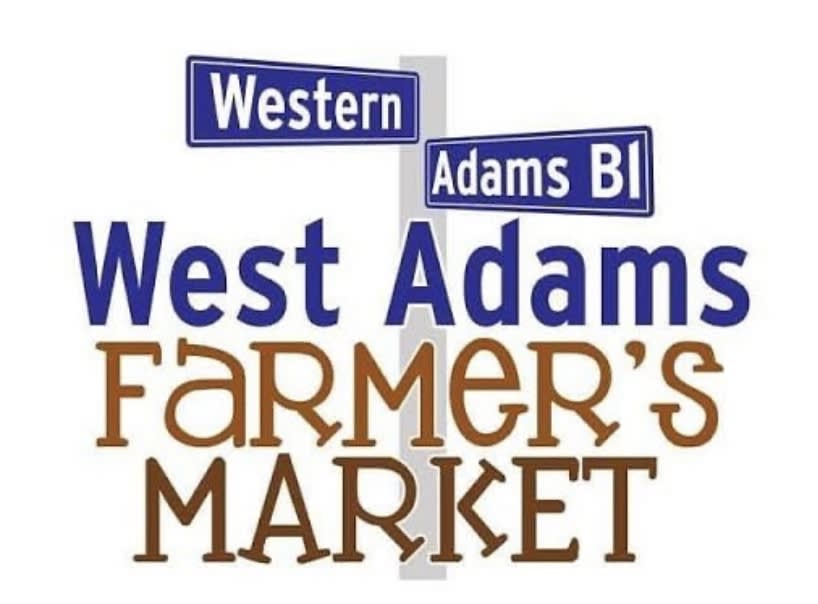 MCBL: Why launch a farmers market? Why now?
Buiatti: I think the Hollywood Farmers' Market is the coolest thing ever. There's a spectrum of things to do as a family. On the far end, you have let's hop on a plane and go to Europe, but that's so obviously super complicated. On the other end, you can head to the farmers market and spend time together, shop, entertain the kids and just be part of the community. I know that sounds crazy, but a farmers market is just cool. It's there. Every week. It's close and local and it's not super complicated. It's fun, it's low hassle and it's low maintenance. Except if you're the one tying to put it together, but that's another story.
MCBL: How long has this been in the works?
Buiatti: I've been thinking about it for probably three or four years, and for many, many reasons it was just a total, ridiculous dream. Then it became less of a ridiculous dream about two years ago when our building came under new management. Long story short, the building is now run by Pastor Boyd who took over FAME (First African Methodist Episcopal Church) two years ago. I said, "Pastor Boyd, what do you think of the idea of a farmers market in the parking lot?" To my shock, he said, "Yeah, let's do it," which is a tribute to Pastor Boyd and the church in making efforts to improve the community however possible.
At the time, I was running the
Nationwide Real Estate Executives
office in the building, and I just wasn't ready because we were still in set-up mode, but now things have changed. I'm partnered with Jamiah E. Hargins from the West Adams Crop Swap to get this done. City Councilman Marqueece Harris-Dawson is now in the building and he's involved with TONS of help from Albizael Del Valle on his team. Also Pete King from the West Adams Neighborhood Association has been a huge help along with quite a few volunteers–too many to name. It has been a true team effort.
MCBL: But you knew nothing about running a farmers market!
Buiatti: We were all at a meeting for a different initiative with Chase Bank, and they mentioned they were going to start growing vegetables on the roof. I said, "Wait, vegetables on the roof?" and then pitched the farmers market. It was entirely the most random thing that ever happened. I literally stopped the meeting and said, "Wait a second, what are you talking about because I've been wanting to put a farmers market in the parking lot and there sounds like there is some potential for these ideas to be combined." In probably, 10 minutes, the farmers market was happening, so really it was a combination of the change in management and all these people ending up in the same room—Pastor Boyd, the councilman and the building.
MCBL: So where will the farmers market be located?
Buiatti: It's here in the parking lot of the FAME building on the Southeast corner of Western Ave. and Adams Blvd. The FAME church is up the street and they have been very, very, very, very supportive. They want it to happen. I haven't spoken to a neighbor that didn't think it was a great idea. Everyone is so excited.
MCBL: When is it?
Buiatti: I said it had to be on Sunday. To me, I think it's the only day to do it. It's the day everybody wants to do a farmers market, so there's a lot of competition getting farmers to join. It's the day that families should be able to walk their kids down to the corner and listen to the music, buy produce and food, get a piece of pizza and hang out. To start it will be the first Sunday of the month 9am-2pm from December 1 on. Then with support, it will be every other Sunday, and eventually weekly. It has to be weekly to be viable and to be a fixture in West Adams for many years to come.
MCBL: What will you have?
Buiatti
: We're continuing to grow, but to start, we'll have coffee from Alibi Coffee, juice from
Yute Juice
, desserts from
Luv Sum Sweets
, slices from
Delicious Pizza
, pottery by
Ashley Fumiko-Dominguez
, tacos from
Bee Taqueria
, natural body butters from
Junie Bees Butta
, the
Occasion New Orleans Food Truck
,
The Tree South LA Yoga
,
West Adams Bike Tour
, and olive oil, kettle korn, fruits, dried fruits and olives from
Verni Farms
. Also feel free to bring your own produce to swap courtesy of the West Adams Crop Swap. We'll also have music, yoga and an amazing art installation called Zen Crates by
Julia Vaive
and
Alexander Feliciano
complete with organic oranges that will be given away. It's going to be a great kickoff and a true community gathering.
MCBL: What else can we look forward to?
Buiatti: Our long-term goal is to have something really special and unique that's just different from everywhere else, and the crop swap is a big part of that. We're really striving to have local vendors that are here in the community. Local community members are providing the music. All of the vendors are local. We welcome ideas, volunteers and new vendors. If people are interested in getting involved, they can visit the web site. We need and welcome the support from our community! The more support, the more vendors we'll attract!
MCBL: Anything else we should know?
Buiatti: This was a true team effort. I couldn't have done this without Jamiah from the West Adams Crop Swap, the FAME church, Pastor Boyd, Councilman Harris-Dawson and so many others. We're all working towards making this a great event, and we're all committing our time and our resources and our energies to making it a success. Please come and help support. We're only going to build this together.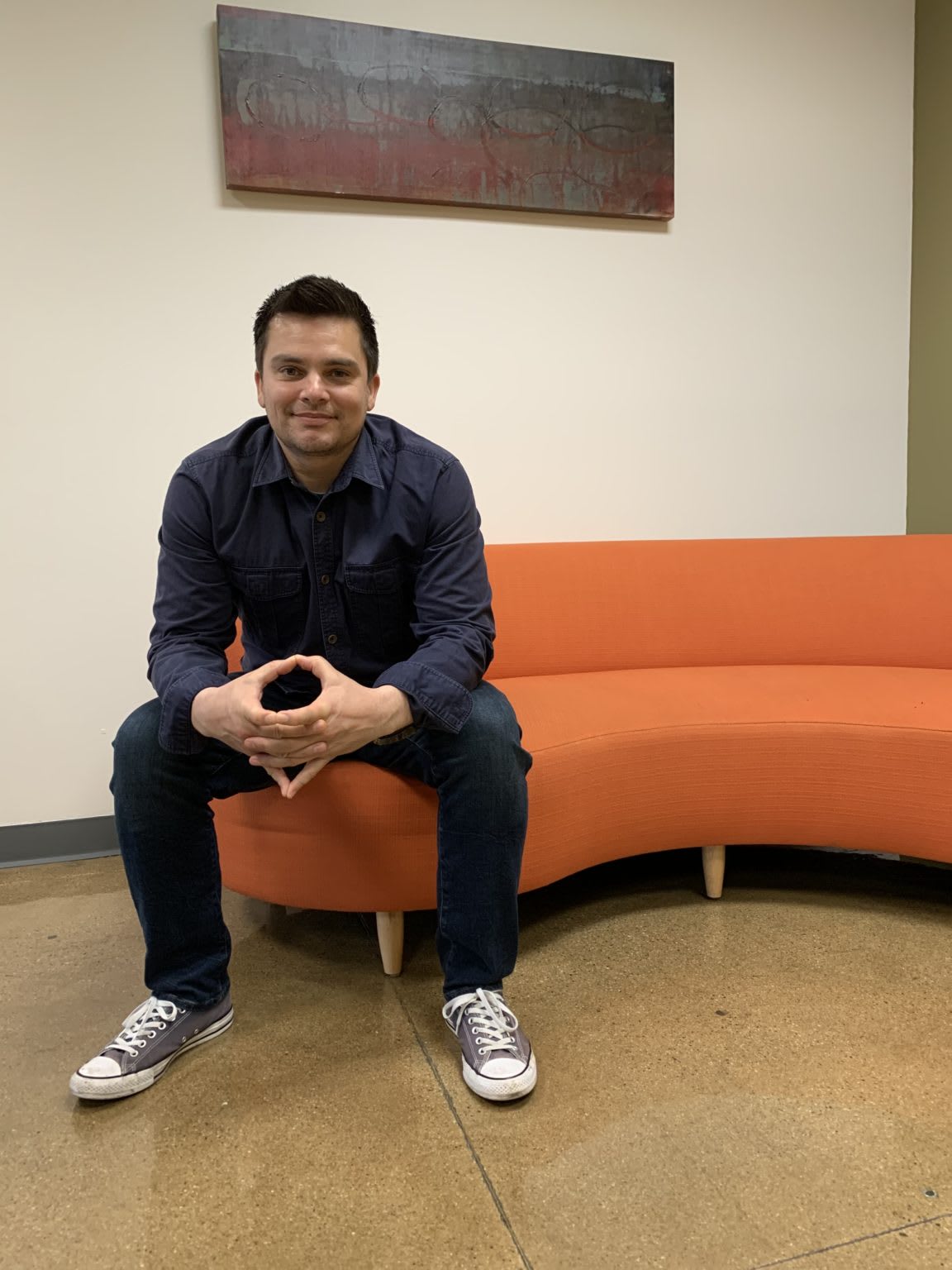 More from Dino Buiatti
MCBL: Are you from LA?
Buiatti: Yes, I was actually born at Hollywood Hospital, if you can believe it. I grew up in Hollywood and then the Valley then found my way to LA eventually.
MCBL: What do you love about LA?
Buiatti: It's home. It's where I'm from. The beaches and the weather. How could you not love the beaches? I love this community, the West Adams community and the surrounding neighborhoods. I love that so much is happening here. We're all making LA a great place to live. Better than New York! I'm kidding. They're so different, and I love them both. I love having our Nationwide Real Estate office in the FAME building, and being headquartered here.
MCBL: Can you recommend your local favorites?
Parking lot of FAME Building, 1968 W. Adams Blvd. LA, CA 90018.
Open the first Sunday of the month from 9 am-2 pm. Launches December 1. The second date is January 5, 2020.