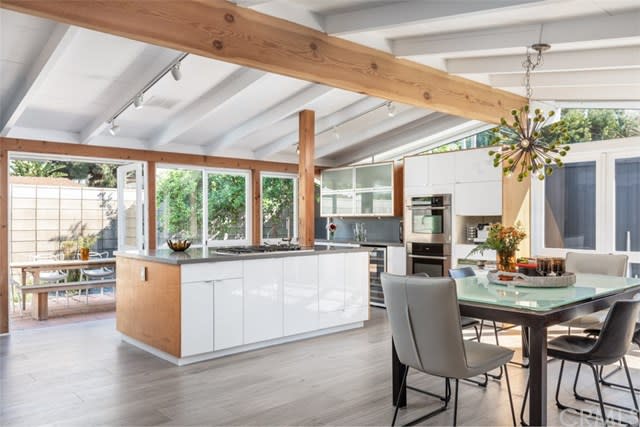 Sold! The popularity of homes designed by architect Cliff May continues to soar, fueled by iconic mid-century modern architecture and a unique indoor/outdoor living experience. Our buyers were specifically looking for a May-designed home in Long Beach's Rancho Estates, but with enough room to accommodate their growing family. This house delivered on all fronts!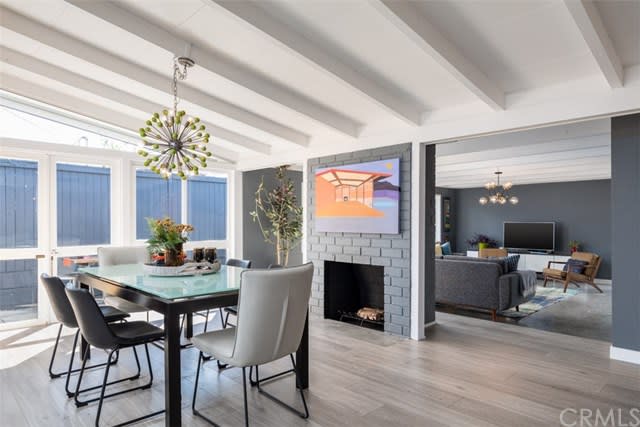 With an enclosed lot filled with gardens, three patios and a jetted swim spa (exercise pool), our clients love the private outdoor spaces. The master bedroom and freshly remodeled bathroom were expanded, providing a retreat experience, and a large living room addition of over 400 square feet created a bigger common area than the typical Rancho home. The remodeled kitchen with center island and quartz countertops is the heart of the home, with views to outdoor spaces and an abundance of natural light from the full-length glass doors and windows. Quality appliances include a double convection oven, five-burner gas range, dishwasher and wine/beverage fridge. The electrical panel has been upgraded, including a dedicated circuit for electric car charging. Other functional updates in 2020 include a new air conditioning system, upgraded pool equipment and master bath renovation.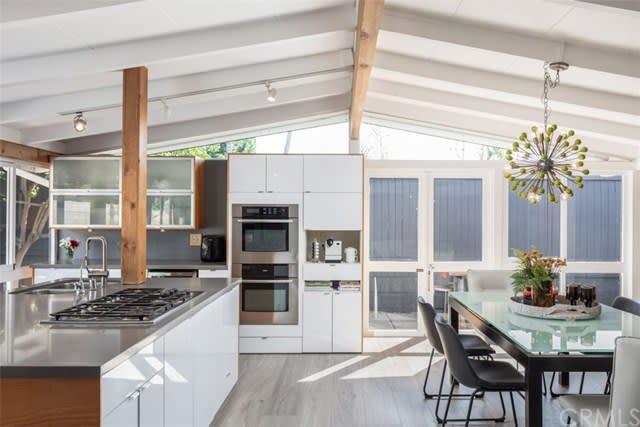 This property provided our buyers the perfect opportunity to live in classic architecture within an exceptional neighborhood characterized by tree-lined streets, mid-century modern design, a strong sense of community, and 800 acres of the neighboring park.
The real estate market is still moving. Are you curious about your options? If so, give us a call!
3 bed/ 2 bath, 1578 sq. ft.
List Price: $1,100,000
Sales Price: $1,152,000
Represented Buyers