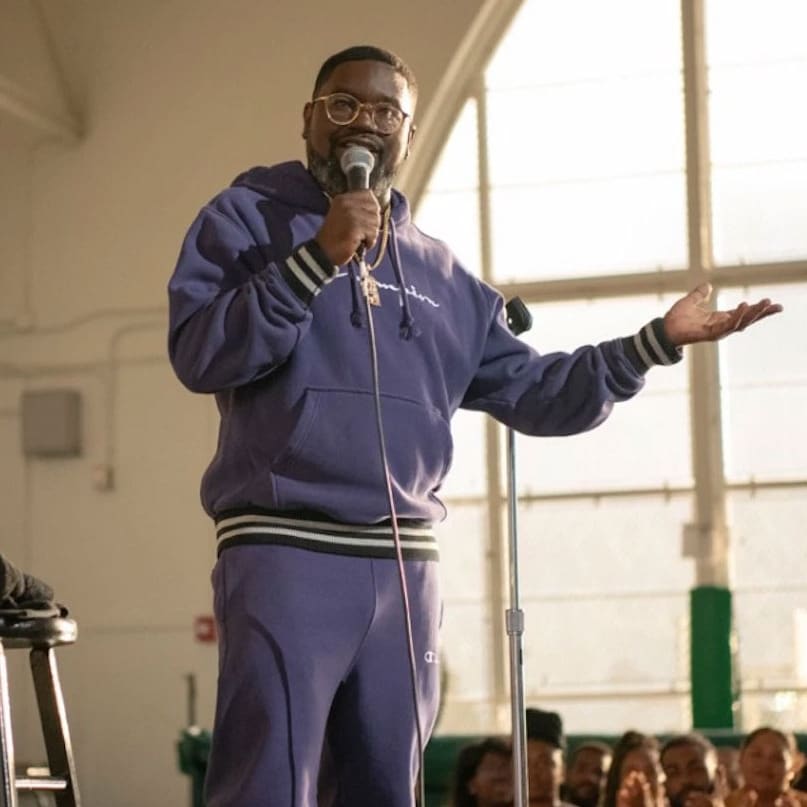 Photo Courtesy of HBO

You've probably seen the billboards promoting Comedian Lil Rel Howery's new HBO comedy special, Live in Crenshaw. We can't stop seeing them, but they left us with one question. Where did he film it?
The folks at Vulture have all the details, outlining Howery's unconventional choice to shoot in the gymnasium of Susan Miller Dorsey Senior High School. Dorsey High serves Baldwin Hills, Baldwin Village, Jefferson Park, Leimert Park, and parts of West Adams. Fun fact - Dorsey High has the distinction of sending the second most football players to the NFL in its entire history behind Long Beach Poly.
To read the full Vulture article, click
here
.
Now go watch the special! Lil Rel Howery: Live in Crenshaw premiered Saturday, November 23, and is available on HBO.